BUSINESS INTERRUPTION INSURANCE: DO YOU HAVE A COVID-19 CLAIM?
The global Coronavirus pandemic has caused disruptions in many businesses over the past months, which has resulted in revenue loss and issues in supply chains. If you're a business owner, you're probably wondering if your insurance can help you recover from loss, either from the pandemic or in the future.
An Intro on Business Interruption Insurance
True to its name, business interruption insurance protects a business from financial loss due to unexpected, outside forces acting on a business. While each policy and each insurance company is different, there are a few things that are common to business interruption insurance policies.
Lost business income
Payroll costs
Loan, lease, and mortgage payments
Temporary moving costs
Insurance companies have different plans and features in their policies, and package them in different ways. You can sometimes purchase a business interruption policy a la carte, as a stand-alone policy. More often though, you'll find that the business interruption policy is added on to an existing policy, or is a rider within an overall comprehensive policy. There are also more specific types of contingent policies that allow you to claim losses if there's a disruption with a key supplier or customer. If your business is home-based, however, your homeowners insurance will not cover any business related issues.
Does COVID-19 Qualify as a Business Interruption Event?
It's not always clear what the insurance companies mean by "business interruption". Often, these types of insurance policies consider business interruption to have met these two conditions:
The business sustained loss due to fire, wind, or theft, and
The cost of interruption must be quantifiable.
Since the Coronavirus pandemic doesn't fit these criteria, making a claim for business losses will be challenging if these are the criteria your insurance company uses. The lack of coverage is more apparent in policies written before 2020 when the pandemic began, as policies now will occasionally specifically emphasize and insure against pandemics and disease.
Even with the difficulty of claiming the pandemic as a business loss event, you may still be able to file a valid claim due to the Coronavirus. For instance, if you have a contingent business interruption policy and you have a business loss due to a supplier or customer loss, you can file a claim if you've had an interruption of that nature as long as you can quantify the amount of the impact.
Yet another option for filing a Coronavirus related claim would be an extension of your business property insurance policy. If your business was shut down by a civil authority in order to undergo sanitation or disinfection, the costs may qualify your claim for reimbursement.
Ultimately, your insurance company is the one who decides whether your interpretation of the insurance policy you hold is correct. Once your qualification has been determined, your insurance company will communicate their decision with you.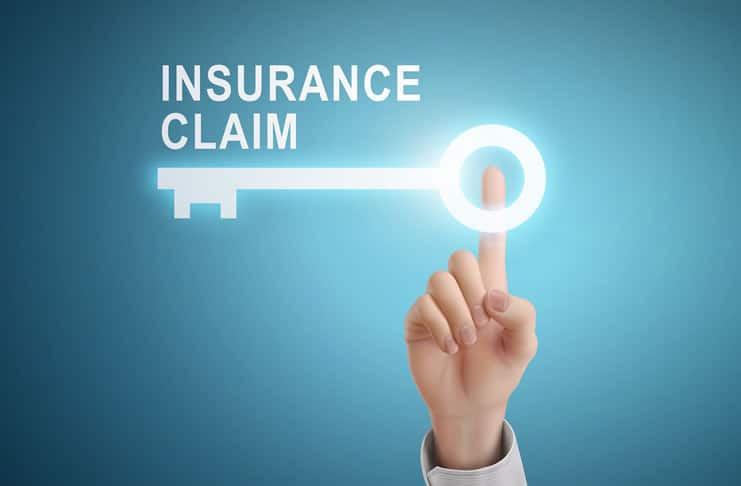 Don't Wait: File Your Business Interruption Claim Now
It's imperative that if you plan to file a claim for business interruption that you do so as soon as humanly possible. Policies often have restrictions on when you can report a claim in relation to the onset of the incident. In some cases, if you don't file your business interruption claim in time, your claim will be denied.
Prior to contacting your insurance agent to file a claim, it's important to prepare documents that help quantify the value of your claim. This includes financial statements such as P&L statements and receipts from expenses that you incurred due to the loss incident.
Even without a business interruption policy, the pandemic has likely convinced you to start shopping around for such a policy to protect your business in the future. There are likely to be more insurance options in the future, but expect to pay a relatively large sum to insure such an outsized risk. It may be worth considering taking the policy premium and setting it aside for a rainy day fund.
To learn more about Modera Wealth Management LLC and our Financial Advisors in Atlanta, GA click here .
Modera Wealth Management., LLC ("Modera") is an SEC-registered investment advisor with places of business in Massachusetts, New Jersey, North Carolina, Georgia and Florida. SEC registration does not imply any level of skill or training. Modera may only transact business in those states in which it is registered or qualifies for an exemption or exclusion from registration requirements. SEC registration does not imply any level of skill or training.  For information pertaining to our registration status, fees and services, please contact us or refer to the Investment Adviser Public Disclosure web site (www.adviserinfo.sec.gov) to obtain a copy of our disclosure statement set forth in Form ADV Part 2A. Please read the disclosure statement carefully before you invest or send money.
This article is limited to the dissemination of general information about Modera's investment advisory and financial planning services that is not suitable for everyone. Nothing herein should be interpreted or construed as investment advice nor as legal, tax or accounting advice nor as personalized financial planning, tax planning or wealth management advice. For legal, tax and accounting-related matters, we recommend you seek the advice of a qualified attorney or accountant. This article is not a substitute for personalized investment or financial planning from Modera. There is no guarantee that the views and opinions expressed herein will come to pass, and the information herein should not be considered a solicitation to engage in a particular investment or financial planning strategy. The statements and opinions expressed in this article are subject to change without notice based on changes in the law and other conditions.